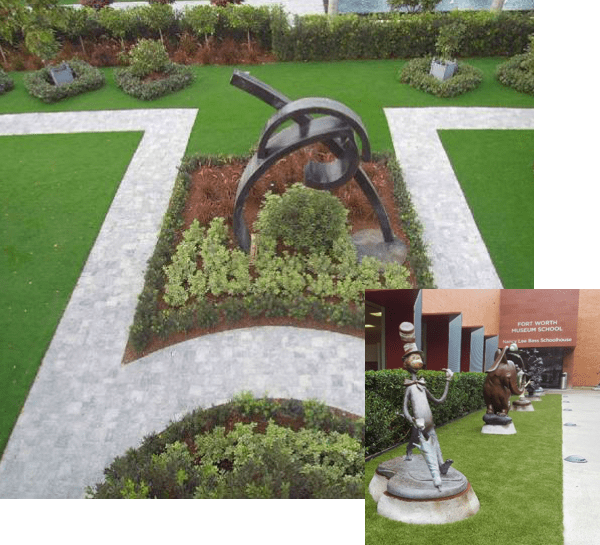 Constructed to provide fake grass landscaping with unbeatable realism.
We carry only the best commercial synthetic turf for your business. That's why we carry Shawgrass, which is constructed to provide you with realistic looking landscaping that will save you time and money because synthetic grass does not need to be watered or mowed. Being so low-maintenance helps you focus on your day-to-day business priorities instead of landscaping. Let us, at Family Turf Wholesalers help you transform your business with beautiful, long-lasting, durable synthetic grass.
Why choose us for your next commercial project?
Any outdoor space has the potential to be transformed into a functional and natural-looking area with Shawgrass artificial grass. Our synthetic grass will provide an inviting environment all year round. Synthetic grass has many benefits, including:
Your space will be green all year long.
You will not have to spend resources maintaining your grass.
Shawgrass is incredibly durable and will stand up to regular wear and tear, even in high-traffic areas.
HydroChill technology helps keep your turf cooler, even on hot days.
Our design experts will help you create the perfect outdoor space for you. Contact us to begin your next project!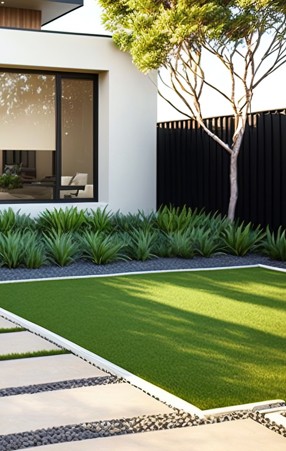 The Science Behind Shawgrass
At Family Turf Wholesalers we exclusively carry Shawgrass products because of their quality. Shawgrass products are developed through rigorous research. The Research and Development Center at Shawgrass follows testing protocols and procedures that go beyond those of the most stringent independent labs, putting it at the forefront of the development of the most visually pleasing and high-performing turf systems in the world. You will love the look and performance of Shawgrass at your business.
The Most Durable Synthetic Turf.
Shawgrass is built to last. Our commercial synthetic turf will stand up to any commercial application and can endure high-traffic areas without worry. Unlike real grass, artificial grass won't need to be maintained in order to look pristine and lush. Shawgrass undergoes more than 450 quality and performance tests to make sure you are getting a world-class landscape, so you can invest in products with the confidence they will remain beautiful for a long time with very little effort.