Synthetic Grass Cleaning Solutions
Family Turf Wholesalers provides cleaning solutions for any synthetic grass application. Our products have no odor and leave no harmful residual, making them suitable for commercial, residential, pet, performance (gym), and playground installations.
Contact us for more information and to speak with your Family Turf Wholesalers representative!
The CDC has issued cleaning tips to deal with concerns that have arisen concerning the COVID-19 virus.
Our CIO2 Cleaning Products
ClO2 sanitizes by breaking the cell wall from the outside in.
ClO2 is a speedier application at smaller concentrations, so it does not leave any toxic trace.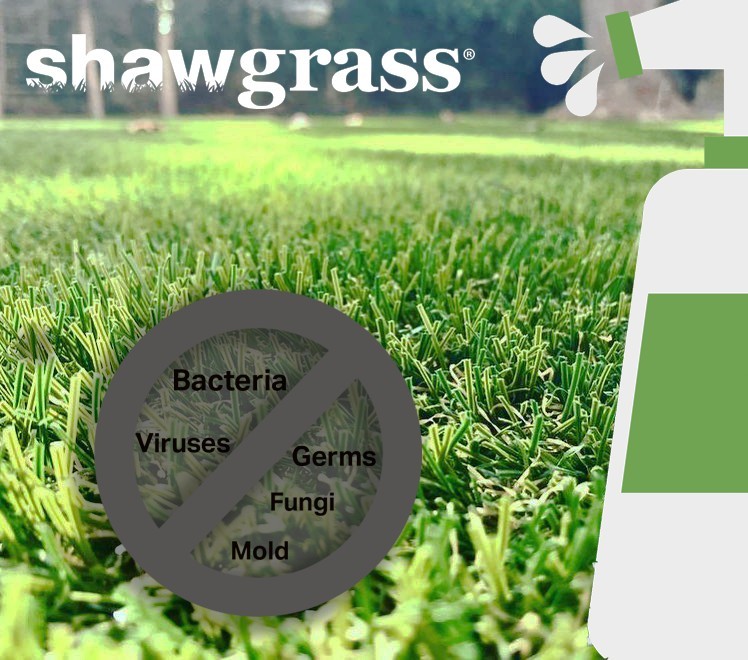 The Science Behind Shawgrass
At Family Turf Wholesalers, we exclusively carry Shawgrass products because of their quality. Shawgrass products are developed through rigorous research. The Research and Development Center at Shawgrass follows testing protocols and procedures that go beyond those of the most stringent independent labs, putting it at the forefront of the development of the most visually pleasing and high-performing turf systems in the world. You will love the look and performance of Shawgrass at your home, business, or recreational facility.