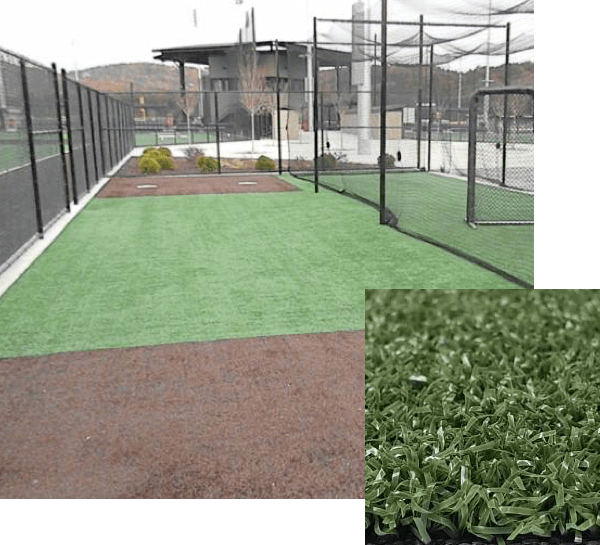 Constructed to provide fake grass landscaping with unbeatable realism.
At Family Turf Wholesalers we carry only the best quality turf for recreational purposes. That's why we exclusively offer Shawgrass recreational turf, perfect for playgrounds, batting cages, and other sports facilities. We believe exercise and play are an important part of maintaining a healthy lifestyle. So we want you to have only the best turf on children's playgrounds or for you to enjoy your favorite sport. Since tuf is low maintenance, you save yourself time caring for real grass that can be better spent playing. Plus, synthetic grass is green all year long and doesn't need watering. Let us, at Family Turf Wholesalers help you transform your recreational facilities with beautiful, long-lasting, durable synthetic grass.
Why choose us for your next recreational project?
Any outdoor space has the potential to be transformed into a safe, functional, and natural-looking area with Shawgrass artificial grass. When it comes to places children play, safety is our number one concern. That's why our recreational turf is certified by the International Play Equipment Manufacturers Association (IPEMA), and Americans with Disabilities Act (ADA) accessible.
Our recreational synthetic grass has several other benefits, including:
Your space will be green all year long.
You will not have to spend resources maintaining your grass.
Shawgrass is incredibly durable and will stand up to regular wear and tear, even in high-traffic areas.
HydroChill technology helps keep your turf cooler, even on hot days.
Extra performance and safety benefits are given to you by the shock pad, including shock attenuation, which helps stop injuries from falls, trips, and slides.
Our design experts will help you create the perfect recreational space for you. Contact us to begin your next project!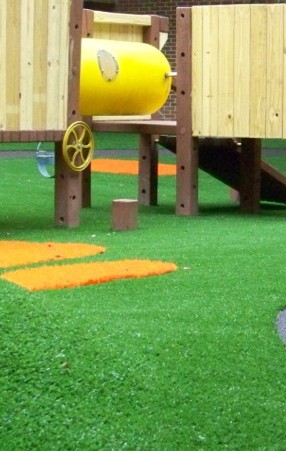 The Science Behind Shawgrass
At Family Turf Wholesalers, we exclusively carry Shawgrass products because of their quality. Shawgrass products are developed through rigorous research. The Research and Development Center at Shawgrass follows testing protocols and procedures that go beyond those of the most stringent independent labs, putting it at the forefront of the development of the most visually pleasing and high-performing turf systems in the world. You will love the look and performance of Shawgrass at your recreational facility.
The Most Durable Recreational Turf.
Shawgrass is built to last. Our recreational synthetic grass will stand up to any sports facility or playground. It is made for high-traffic areas and provides additional cushion underfoot so you know your children are safe. Unlike real grass, artificial grass won't need to be maintained in order to look pristine and lush. Shawgrass undergoes more than 450 quality and performance tests to make sure you are getting a world-class landscape, so you can invest in products with the confidence they will remain beautiful for a long time with very little effort.