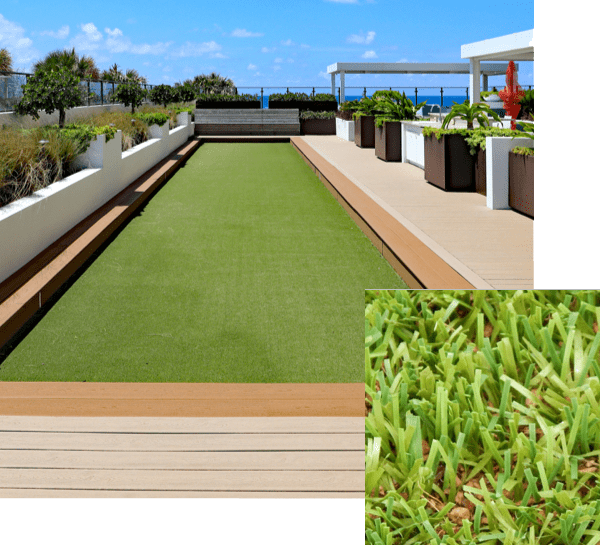 Residential artificial grass for your lawn
We carry only the top quality residential turf options at Family Turf Wholesalers. That's why we exclusively offer Shawgrass residential artificial lawns. With our lawns, you will have the perfect grass all year long, and you won't have to worry about regular maintenance such as watering or mowing. That means you have more time to enjoy playtime with your children, to catch the big game, and to do the things you really want to do. During the summer, families can rest easy in the heat with our HydroChill®, a patented cooling technology, which can cool off surfaces by 30°-50°F on an artificial grass lawn.
Let us, at Family Turf Wholesalers help you transform your home with beautiful, long-lasting, durable synthetic grass.
SAVE MONEY
Eliminate the cost of traditional lawn care
If you, like many others, are tired of spending thousands annually toward lawn care, there is a clear and sensible choice. Make the switch from grass to artificial grass. With artificial grass, you get to choose your hard-earned money where you want to. In fact, those who chose artificial turf paid 25% less, on average, for maintenance compared to those who did not.
The Most Durable Synthetic Lawns.
Shawgrass is built to last. Our residential artificial lawns will stand up to any household and can endure high-traffic areas without worry. Unlike real grass, artificial grass won't need to be maintained in order to look pristine and lush. Shawgrass undergoes more than 450 quality and performance tests to make sure you are getting a world-class landscape, so you can invest in products with the confidence they will remain beautiful for a long time with very little effort.